Agriculture and Rural Development
The Food, Drink and Agriculture sector is a significant part of the North East of Scotland Economy with over 22,000 people employed in the sector – 51% in agriculture, 32% in food manufacturing (75% are in fish processing) 11% fishing and 6% drinks/beverages. 
The NE accounts for less than 12% of Scotland's agricultural area but produces over 20% of Scotland's agricultural output.  For specific sectors of agriculture the NE has high shares of activity – 33% of cereals, 29% of beef cattle, 57% of pigs and 32% of oilseed rape.  In addition, the area processes more than a third of Scotland's beef cattle and over 40% of sheep.  60% of Scotland's malting barley is produced here.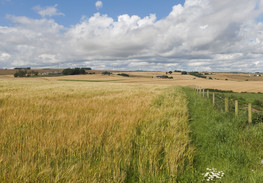 Agricultural and its associated industries are an important sector for Aberdeenshire and the Council is committed to supporting its development.
For further information please contact:
Derek McDonald
Industry Support Executive (Rural & Maritime)
---
Share this information