Famous Faces
The North East of Scotland has produced, and been home to, some truly inspirational men and women. Pioneers, adventurers, inventors, the fine folk of the North East have trail blazed their way across Scotland, Britain and the World.
Beginning in Aberdeenshire, we've selected just a handful of these heroes and heroines to celebrate over the course of the year. Each month, the spotlight will fall on a new individual. Some are 'weel-kent faces' but others you may not have heard of before - you may be surprised by what you read!
Find out more about the 2017 Year of History, Heritage and Archaeology in Aberdeenshire.  
Banff and Buchan
General Hugh Mercer (1726 - 1777)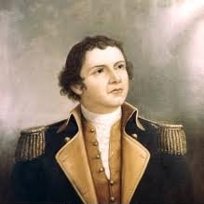 Born in 1726 in Pitsligo, Aberdeenshire, Hugh Mercer was the son of William Mercer, Minister to the local parish. He studied at Marischal College in Aberdeen, before joining the Jacobite forces as a surgeon. Following their defeat at the Battle of Culloden in April 1746 he fled to Pennsylvania in the American Colonies.
Mercer became a frontier doctor, later volunteering to fight in the 'Seven Year's War' from 1754 to 1763 where he rose to the rank of Lieutenant Colonel and served with George Washington.
After the war he moved to Fredericksburg, Virginia and opened an apothecary business. One of his patients was Mary Ball Washington, George Washington's mother. The apothecary still stands today as a museum.
He volunteered again as a Patriot against the British Crown in the American Revolutionary War, and was promoted to Brigadier General on June 1776 by George Washington. On the 3rd January 1777, during the Battle of Princeton, while he was holding off the British, Mercer was unhorsed and attacked, suffering serious injuries. He was rescued by Washington but died of his wounds on the 12th January 1777. He was buried in Christ Church with full military honours.
Through Mercer's courage and sacrifice, Washington was able to proceed into Princeton and defeat the British forces, thereby regaining support. Most of Washington's army re-enlisted, the French finally approved arms and supplies to the Americans, and the British pulled their forces back to New York. It was a key turning point in the war. Today, Hugh Mercer is viewed as a hero of the American Revolution with numerous monuments to his bravery and legacy.  
Marr
Dame Maria Matilda Gordon (nee Ogilvie) (1864 - 1939)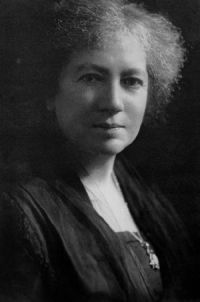 Born in Monymusk in 1864, the eldest daughter of Reverend Alexander Ogilvie, headmaster of Robert Gordons College in Aberdeen, Dame Maria Gordon was a prolific and pioneering geologist and champion of equal rights for women.
She studied variously in Edinburgh and London, receiving a BSc in 1890 from University College London, with a gold medal in zoology and comparative anatomy, and in 1893 she became the first woman to win the London University degree of Doctor for original research in natural science. She continued her geological studies at the University of Munich, becoming the first woman to gain a PhD from there in 1900, with distinction in geology, palaeontology, and zoology. In the meantime she had married an Aberdeen physician, Dr John Gordon, later having three children, all of whom often joined her on field trips to the Dolomites. However, marriage and family life did not prevent her from continuing with her research.
Maria Gordon specialised in the study of fossil corals, produced the definitive work on the geology of the Dolomites, and earned wide professional acclaim as well as the Lyell medal from the London Geological Society. Over the years, she published more than 30 original papers on the geology of the South Tyrol region. She was also was one of the first geologists to show that the limestone peaks in that region were formed by movements of the Earth's crust. She has been called the most productive female field geologist of her era, and in recognition of her work a new fossil fern genus, discovered in Triassic sediments of the Dolomites, was named after her in 2000 (Gordonopteris lorigae).
As well as her extensive scientific career, she was also a supporter and campaigner for the rights and equality of children and women, and in 1935 was honoured with a DBE and an LLD from Edinburgh University for her work concerning the welfare of women. She died in London in 1939, and her ashes were interred at Allenvale cemetery, Aberdeen.
Buchan
Peter Buchan (1917 - 1991)
Born in Jamaica Street, Peterhead, in 1917, Peter Buchan was a fisherman, poet, writer, broadcaster and a champion of local heritage and in particular the Doric dialect.
Schooled at Peterhead Academy, Buchan went to sea aged 16 and was a fisherman for over 30 years. He began writing poetry at age 30 and wrote almost exclusively in Doric, his native tongue.  Throughout his lifetime he wrote over 70 poems as well as numerous short stories about the fishing life in North East Scotland.
His first collection of poems, "Mount Pleasant", was published in 1961; other publications include "Fit like, Skipper?" and "Fisher Blue", both collections of stories and poems. Inspiration for his work came from his daily life and surroundings, and the people he met along the way – as he called it, "Human naitur".
A champion of the traditional language of North East Scotland, Buchan, along with David Toumlin, also wrote a compendium of North East words and phrases, "Buchan Claik: The Saut an the Glaur O't", which brought together Buchan's coastal Doric with famer Toumlin's inland Doric.
Peter Buchan broadcast regularly on radio during his lifetime, and was often described as the voice of the North East's fishing community. He was Vice-President of the Buchan Heritage Society from 1988-1990, and Patron until 1991. To commemorate his importance in the North East, a portrait was commissioned in 1991 by the North East Scotland Museums Service (now Aberdeenshire Heritage) which is on display in Arbuthnot Museum in his hometown of Peterhead.
Peter Buchan was a true guardian of the Doric tongue, presenting, and preserving, this distinctive language through his expressive poetry and prose, building a rich resource for generations to come. He died on 12 December 1991 and is buried in Peterhead.
Extract from "The Buchan Clan":
Altho' yer name's nae Buchan if ye come fae Peterheid,
It's surely mair gin likely ye've a drap o' Buchan bleed,
For the Buchans thro' the centuries, for better or for waur,
Hae mairrit into ither tribes till gweed kens fit ye are,
Ye're a Pirate, or a Tinkie, or a Royal in yer pride,
Or ye're come o' auld man Noah, that shivved Buchan ower the side.
Formartine
Dr Elizabeth Latto Ewan L.R.C.P.&S., L.R.F.P.S. (1875 - 1965)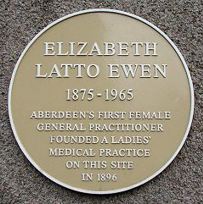 Born in Fyvie in 1875, the daughter of the Reverend of the Free Church at Fyvie, Elizabeth Latto Ewan (sometimes Ewen) is famed as being Aberdeen's first female General Practitioner and a champion for healthcare rights for women of all classes. Elizabeth studied medicine in Edinburgh at the Medical College for Women, becoming, in 1895, the youngest recipient of the Scottish Triple Qualification. She went on to specialise in midwifery and women's diseases, continuing her studies in Dublin and Glasgow before returning, in 1896, to Aberdeen where she opened the city's first women-only medical practice at 26 Chapel Street. She made a special point of offering care to women of lower classes, who were more susceptible to illness and disease, and clashed with her "conservative male colleagues".
At the same time, she worked as a medical examiner for the Colonial Mutual Assurance Society, and in 1898 became the first female member of the Aberdeen, Banff and Kincardine branch of the British Medical Association. In 1889, Elizabeth married Dr George Gibb, a prominent Aberdeen physician, and gave up her own practice to assist him with his. She continued to run the practice after his death in 1942, and it was later taken over by one of her sons. Elizabeth and George had two sons and four daughters, nearly all of whom followed in their parents' footsteps to work in the field of medicine – 2 sons and 2 daughters became doctors; 1 daughter was a Red Cross nurse prior to marriage; and 1 daughter broke with tradition to become a botanist.
Elizabeth was described in the "Aberdeen Journal" (August 1896) as being "possessed of a charming manner" and having "the good wishes of many friends for success in the work she has chosen". She was praised by her contemporaries for her high standards of professional integrity, and throughout her career she continued to improve her knowledge always keeping up to date with the latest developments in medicine.
Elizabeth Latto Ewan was an inspiration to generations of north east doctors, including Aberdeen's Dr Mary Esslemont who, like Elizabeth before her, fought for healthcare rights for the working-class women and children in the City. She is celebrated in Aberdeen with a commemorative plaque on the building in Chapel Street which once housed her practice.
Kincardine and Mearns
Professor James Blyth MA, LLD, FRSE FRSSA (1839-1906)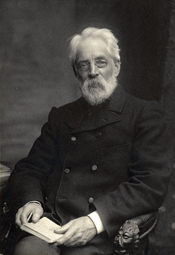 Born in Marykirk, Aberdeenshire, to innkeeper and farmer John Blyth and his wife Catherine, James Blyth was a pioneering electrical engineer, academic and inventor, most noted for his groundbreaking work in the field of wind generated electricity.
His early schooling was at the Marykirk parish school and Montrose Academy, later studying at the General Assembly Normal School in Edinburgh, having won a scholarship to attend, and the University of Edinburgh (graduating Batchelor of Arts in 1861).
After a spell teaching maths and science at various schools, Blyth completed his Master of Arts in 1871, and in 1880 was appointed Freeland Professor of Natural Philosophy at Anderson's College (now the University of Strathclyde) where he began a research programme into the use of wind power for electricity generation. 
This work resulted, in July 1887, in Blyth building a cloth sailed, tripod mounted, horizontal wind turbine in the garden of his Marykirk holiday cottage. While American engineer and inventor Charles F. Brush is often attributed as being the builder of the world's first wind turbine, Blyth beat him to it by several months. Brush's turbine was considerably larger and included the useful safety feature of an automatic brake to prevent damage in high winds, a feature absent from Blyth's design. Blyth's turbine was 33 feet (10 metres) in diameter and stored the electricity generated in "accumulators" (batteries). Effectively, Blyth had built the world's first known structure which generated electricity from wind power. 
Blyth offered the surplus electricity generated by his wind turbine to local villagers to light the main street of the village, but they refused it having branded electricity "the work of the devil". Not deterred by this, or suggestions that his turbine was not "economically viable", Blyth determined to prove the value of his invention, and in 1895 he installed a larger, much improved version of his wind turbine at the Montrose Lunatic Asylum, Infirmary and Dispensary (later known as Sunnyside Royal Hospital), where it ran successfully as an emergency power source until is was dismantled in 1914. There would not be another public utility wind turbine in Britain until 1951. 
Blyth received an honorary doctorate from the University of Glasgow in 1900 for his work. He died in his Glasgow home in 1906, and he was memorialised with the establishment in 1908 of the Blyth Memorial Prize which continues still at the University of Strathclyde.
---
Share this information