Robertson Road Resource Centre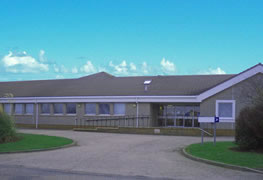 About the centre
Robertson Road Resource Centre provides day service opportunities to adults who have a disability. The culture of the centre is to provide an enabling environment for people who use the service, giving the opportunity for personal development. We use group and vocational activities to help with self-advocacy, confidence building, assertiveness and other social skills experiences.
The service provides:
Day service provision is not confined to the centre complex, wherever possible community facilities are used. You do not have to come to the resource centre to get a service; some people choose to, or are assessed to use, services on an outreach basis only.
We also adopt a reverse inclusion strategy - with the community being invited to take part in specific daytime activities, such as the bingo session on a Tuesday afternoon and the Internet Café on a Wednesday afternoon. The centre is also used in the evening, weekends and during the day by a variety of independent groups. All of these giving a sense that this is indeed a community resource enjoyed by many.
Lunch time arrangements
Times: 12.00 - 12.45 pm Monday to Friday
There is a choice of items on the menu, which change daily. You can make your preferences or dietary requirement known to your keyworker who will help you make the necessary arrangements.
Lunch or personal packed lunches are usually served or eaten in the dining hall, but meals and packed lunches can also be eaten in other areas by prior agreement.
There are also opportunities where you can make or go out and have your lunch in the community through life skills activities. Times are more variable for these activities.

Opportunities for involvement
Mini meetings
Every month there are meetings to discuss a variety of topics about the centre and also decisions taken about how the Amenity Fund should be spent.
The Amenity Fund is a sum of money held in a bank account, which is usually accumulated from donations to the centre. People using the service can take part in these meetings and add items for discussion on the agenda for the next meeting.
Working Together (participation strategy group)
This group coordinates the development of a "Working Together" action plan for the day services at the centre and its associated projects at Can Do Community Recycling, Café Connect and Neways. Membership is made up of representatives from various groups and partners linked to day services including people using the service, parents and carers, staff, volunteers, and interagency organisations.
The group members gather information for the action plan for their named groups, so parents will gather information from other parents and carers and take it back to the meetings.
The group meets every three months to gather together any updated information about progress in the action plan.
Projects
These projects are a taster of what is available within day services:
If you would like to access the service, please come along and visit the resource centre before making any decisions or referrals.
Can-Do Community Recycling project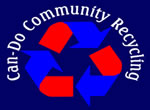 The Can-Do Community Recycling project collects and processes aluminium and steel, food and drink cans, as well as plastic bottles.
The project is based at Unit 1, Anderson Place Industrial Estate, Fraserburgh where it continues to expand its invaluable community service. There are opportunities for volunteering with this project.
For more information you can visit the project's website, call the project on 01346 513555 or download our poster:
Café Connect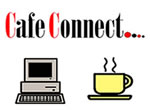 The Café Connect project is a training facility and stepping stone for people with disabilities to enter into employment.

The project arose from a need in Fraserburgh for employment and personal development opportunities for adults with disabilities in a community based environment. After research and consultation with the community, Robertson Road Resource Centre and local charity Fraserburgh Community Web identified that an Internet cafe was the best way of providing these opportunities.

Café Connect has premises in Fraserburgh town centre. The community based cyber café has been adapted to make it attractive to IT and café customers, while remaining a suitable working environment for people with physical, sensory and / or learning disabilities. There are training opportunities in catering, IT and customer services.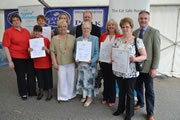 In June 2013 Café Connect and Robertson Road resource centre were presented with the Eat Safe Award. The Eat Safe standard is awarded to businesses who have gone above and beyond the requirements of current food legislation to a standard of excellence.
The Café Connect project maintains the visit Fraserburgh website for Fraserburgh Community Web. The project also maintains the Robertson Road Resource Centre website and the Can-Do Community Recycling project website.

For more information about this project, please call the resource centre manager on 01346 515292 or download our poster:
Coffee Bar project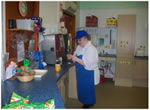 The Coffee Bar is based in the resource centre. This project allows people to develop skills related to the food industry, such as food preparation, handling money and serving customers. It can be used as a stepping stone to the community.
The Coffee Bar was rebuilt in 2002 with funding from community sponsorship and partial funding from Aberdeenshire Council. This has meant the project can provide greater opportunities to more individuals who may chose this service option.
The Coffee Bar is open to the public as an Internet café on Wednesday afternoons.
For more information about this project please call the resource centre manager on 01346 515292.
Neways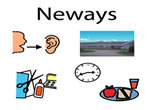 Neways is an activity group based at Robertson Road Resource Centre and takes place on a Thursday afternoon 1:30 pm - 3:30 pm. The group aims to reduce social isolation, improve social skills and help build confidence and self-esteem. Members of the group have the opportunity to choose activities which they feel would be beneficial to them and activities are planned to meet their needs. Planned activities take place in six week blocks. Wherever possible the group joins in with local community activities. To take part in the group you need to be referred by the community mental health team.
For more information about this project please call the resource centre manager on 01346 515292.

Contact us
For more information about the centre, or any of the training projects, please contact the resource centre manager on 01346 515292 or visit the website.
Robertson Road Resource Centre (map)
Robertson Road
Fraserburgh
AB43 9BF

---
Share this information