Community Led Local Development
A new funding opportunity has arisen for Aberdeenshire's communities. European Union and Scottish Government funding is available to support Community-Led Local Development (CLLD) Programmes. Funds are managed by local partnerships known as Local Action Groups.
Aberdeenshire Council has also made a funding award to a South Aberdeenshire Local Action Group project.
Two Local Development Strategies have been approved – one for North Aberdeenshire and one for South Aberdeenshire. The North Aberdeenshire Area broadly corresponds to the Banff and Buchan, Buchan and Formartine Administrative Areas of Aberdeenshire and the South Garioch, Kincardine and Mearns and Marr (excluding the Cairngorms National Park for which there is a separate programme).
Communities, businesses and other organisations can bid for funding for this projects.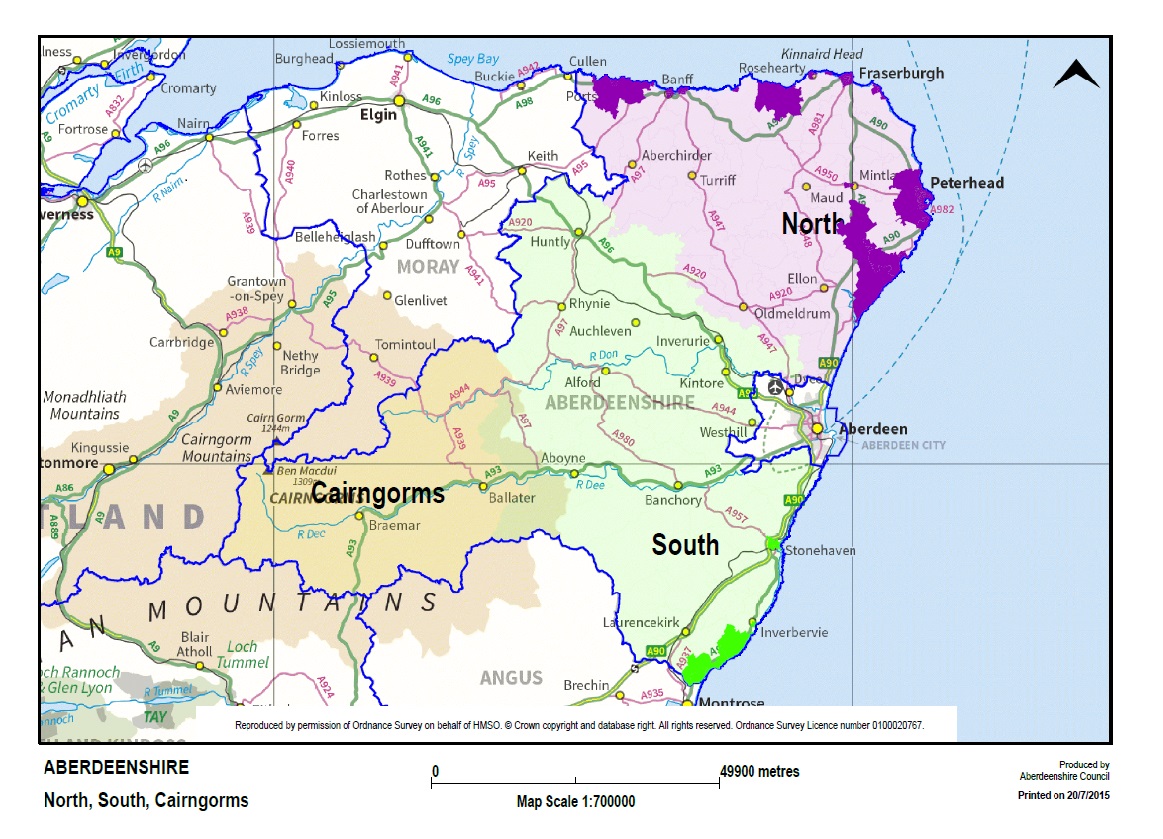 Darker-shaded areas are eligible for fisheries funding.
---
Share this information