Facing the Future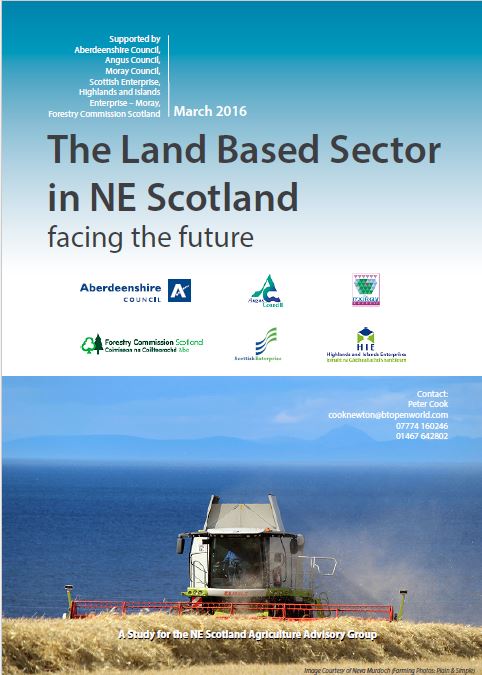 North East Scotland Agriculture Advisory Group has commissioned an in-depth study looking at the future of land-based industries in Aberdeenshire, Moray and Angus. Agriculture, farm woodlands, farm diversification including renewables, the input supply and processing sectors, skills and education infrastructure and the wider rural economy were analysed by the study team led by Peter Cook. The findings were published on Tuesday 15th March 2016.
The study was funded by Aberdeenshire, Angus and Moray Councils, Scottish Enterprise, HIE Moray and Forestry Commission Scotland.
The summary report is available for downloading; please click on the image (right) of the front cover.
The 'at a glance' regional infographics for Aberdeenshire and Moray are available from the links below. 
Land Based Sector Infographic Aberdeenshire
Land Based Sector Infographic Moray
Land Based Sector Infographic Angus
---
Share this information