Acceptable behaviour contracts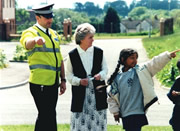 An acceptable behaviour contract (ABC) is a written agreement between a person who has been involved in antisocial behaviour and one or more agencies whose role it is to prevent such behaviour from happening again. ABCs are a voluntary measure, they are not legally binding, and can be used in a wide variety of circumstances.
Why an ABC and not an anti-social behaviour order
An ABC is a means of encouraging young people, their parents and adults to take responsibility for their unacceptable behaviour. ABCs are not designed to replace anti-social behaviour order (ASBOs) but to intervene early in cases to prevent the need for legal action. If the behaviour is persistent and serious, legal action (such as an ASBO) might be considered.
Who can be signed up to an ABC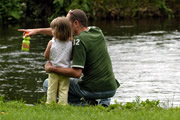 ABCs are designed to be used mainly with young people but can be used for anyone who is willing to work together with agencies to change their behaviour.
Types of behaviour ABCs can be used to address
A wide range of behaviour can be classed as 'antisocial', including, but not restricted to:
vandalism
verbal abuse
harassment of residents
noise nuisance
graffiti
racial abuse
substance misuse
underage drinking
threatening behaviour
The ABC will be very specific to the type of behaviour that the individual has been involved in. It is important to remember that some types of criminal behaviour, such as vandalism and graffiti, can also be classed as 'antisocial behaviour'.
What happens if the ABC does not work?
There is a set process that will be followed if the ABC is breached. This process includes issuing verbal warnings, written warnings and having a formal review of the ABC with the person presenting the antisocial behaviour to reiterate the terms of the ABC. If the breach procedures fail to remedy the behaviour, the council may consider applying to the court for an ASBO.
View antisocial behaviour information for young people and parents (PDF 502KB).
---
Share this information