If you are a Family History Researcher
There is a separate section on the website devoted to family history and the resources that are available in Aberdeenshire, while the North East Scotland Roots website combines information for both Aberdeen City and Shire. A very useful booklet, available online, includes contact details for registrars, archives, libraries and museums:
The records we hold within the Archaeology Service may be able to add extra background information to your research. We record the location of old graveyards and war memorials across the NE, architects details for public buildings, and individual names where they have made discoveries in the past.
We may also have details on particular farms and buildings where your family once lived which have since been demolished. Looking at the 1846-67 1st Edition and the 1888 2nd Edition Ordnance Survey maps for any given area reveals a huge number of crofts, cottages and farmsteads that have been demolished or survive just as a ruin. These buildings no longer appear on modern maps, so the earlier records may be the only way of tracking down where your ancestor lived, and how their community looked in the 19th Century.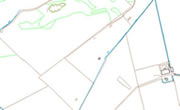 On this modern map, showing part of the south side of Foudland Hill, note the small brown rectangles which are the remains of ruined buildings.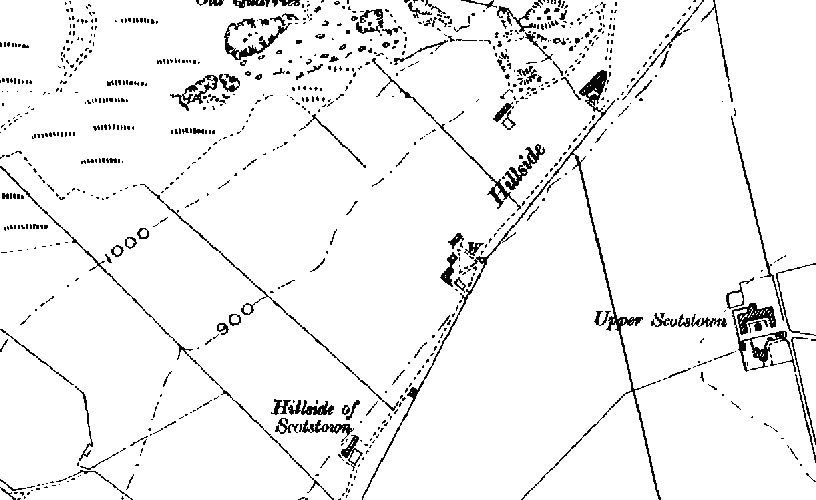 On this 1888 Ordnance Survey map of the same area, the small crofts appear as black rectangles and L-shapes. This change in how the landscape looked from the 19th Century to the present day occurs right across the North East of Scotland.
---
Share this information