Ranger Service
View general guidance for planning and environment services during COVID-19. View guidance by the Ranger service on safety measures for attending activities.
We have a team of 6 Ra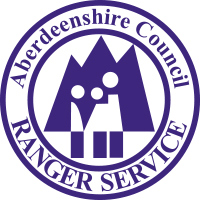 ngers based across Aberdeenshire to help residents and visitors discover and enjoy our rich natural and cultural heritage:
Our aims 
In common with other Ranger Services in Scotland, we have 3 main aims that include:
providing a warm welcome and provide support to help people enjoy the outdoors
increasing awareness, understanding, care and responsible use of the natural and cultural heritage
supporting the sustainable management and use of the outdoors to meet a range objectives
Events
We have a wide range of events organised throughout the year to help residents and visitors explore and enjoy our countryside. You can follow our Eventbrite page, where you can make online bookings.
School and group sessions
We offer support to schools, colleges, universities and other organised groups to access, understand and enjoy our natural and cultural heritage. We welcome bookings from organised groups where there is a common theme or shared interest. Unfortunately, we are unable to accept bookings groups bookings for events such as birthday parties, stag or hen parties. Find out how to request a session.
Volunteers
We welcome volunteers, if you wish to volunteers with us you can view our current volunteering opportunities. If you are part of an organisation and are looking to organise a conservation day please contact us.
Sharing knowledge and skills
Rangers are happy to share their skills and knowledge with teachers and other professionals seeking to develop outdoor learning opportunities. Please contact us to discuss your requirements.
Tree planting and aftercare
Our team of rangers have produced a video to provide all the information you need to plant a new tree or wood, and how to look after them when they are in the ground.
Tree planting and aftercare video transcript (PDF 97KB).
Responsible outdoor access
You must be responsible when accessing our countryside and respect the interests of others, care for the environment and take responsibility for your own actions.
The Ranger Service can provide advice to users, communities and land managers on access rights and responsibilities. We have produced printable posters and information leaflet for use by community groups and land managers:
You can find out more about your access right and responsibilities by visiting the Scottish Outdoor Access Code website. Information about upholding access rights is available on our website.
---
Share this information