Early Years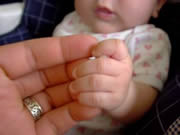 "The Scottish Government is strongly committed to giving every child the best possible start. In December 2008 they published the Early Years Framework which set out their vision for long-term transformational change in the Early Years"
The Early Years Framework seeks to:
Build resilience in children
Develop supportive communities
Improve capacity of parents
Develop the Early Years workforce
High quality pre-school education has a vital role to play in implementing both the Early Years Framework and in ensuring that the outcomes of Curriculum for Excellence are realised.
Where does Educational Psychology fit in?
The Educational Psychology Service can help these aims by supporting learning and teaching, to build on the high-quality practice that already exists and ensure that each child in Aberdeenshire becomes a successful learner, a confident individual, an effective contributor and a responsible citizen.
Putting the vision into action
Aberdeenshire has carried out an Early Years Review and using this alongside our Education Learning and Leisure Service Plan we have developed a clear strategy for the Early Years which includes training, research, sustainability and self-evaluation.
So what do we do?
Just click on the poster below to find out!

Also
We are part of groups such as the Early Years Forum, Early Years Networks in each CSN.
We work with CSN's within the IAF framework
We have done research into the transition between ante-pre-school and pre-school and Primary One with the aim of making these transitions better for our children
We have started supporting parents by delivering training on the amazing way that babies think and learn.
We do individual work with children who are experiencing difficulties
Our aim is to target resources most effectively to increase inclusion and achievement for ALL children in their Early Years.
---
Share this information