Treasure Trove Law in Scotland
All newly discovered ancient objects in Scotland, whether of precious metal or not, belong to the Crown.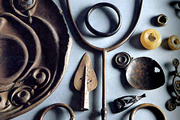 The law is the same whether such objects were:
hidden
just lost
in natural ground
in buildings
The Crown does not always exercise its claim, but all objects found should be reported to the Treasure Trove Unit, local museum or us, so that a decision can be made. A receipt will be issued for all objects handed in. A leaflet on Treasure Trove in Scotland (pdf 1859kb) is available for download.
We will report the discovery to the Treasure Trove Unit for the Queen's and Lord Treasurer's Remembrancer who act on the Crown's behalf. As the intention is to record or preserve such objects for the public good the Treasure Trove Unit consults an Allocation Panel about which museums should be entrusted with the finds. The Panel also advises on the importance and value of the find.
Rewards for those items that are selected for retention by the State are paid to the finders by the Queen's and Lord Treasurer's Remembrancer, at the receiving museum's expense, and are based on the market value of the find. A step-by-step guide to the treasure trove process (pdf 162kb) is available to download.
After examination articles not required for museum collections are returned to the finder.
Treasure hunters are reminded that unauthorised disturbance of sites and monuments may lead to prosecution under the Ancient Monuments Acts.
By virtue of the Ancient Monuments and Archaeological Areas Act 1979, it is an offence to use a metal detector:
on the site of a scheduled monument
on the site of any monument under the ownership or guardianship of the Secretary of State or of a local authority
in an area of archaeological importance
The removal of any object from such a protected place, or the disturbance of the ground, is also an offence.
As different laws cover skeletons or other human remains, graves should always be reported to the police, who will contact a museum or Aberdeenshire Archaeology Service.
Inland underwater finds are treated legally in the same way as those on land. Material and sites are the concern of the Department of Trade and of the Receivers of Wreck when they occur in the beds of estuaries or the sea, in areas submerged at high tide.
Contact
Further advice may be obtained from: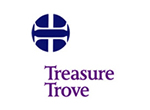 Treasure Trove Unit
c/o National Museums Scotland
Chambers Street,
Edinburgh,
EH1 1JF.
Tel: 0131 247 4355
Email: info@treasuretrovescotland.co.uk
---
Share this information