Treasure Trove Law in Scotland
All newly discovered ancient objects in Scotland, whether of precious metal or not, belong to the Crown.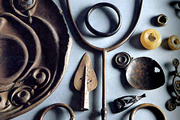 The law is the same whether such objects were:
hidden
just lost
in natural ground
in buildings
The Crown does not always exercise its claim, but all objects found must be reported through the Treasure Trove Unit for the Queen's and Lord Treasurer's Remembrancer (who act on the Crown's behalf) so that a decision can be made.
Finders are obliged by law to report discoveries to the Treasure Trove Unit, view information for finders. As the intention is to record or preserve such objects for the public good, the Treasure Trove Unit consults an Allocation Panel about which museums should be entrusted with the finds. The Panel also advises on the importance and value of the find.
Rewards for those items that are selected for retention by the State are paid to the finders by the Queen's and Lord Treasurer's Remembrancer, at the receiving museum's expense, and are based on the market value of the find.
After examination, articles not required for museum collections are returned to the finder.
View the Treasure Trove Code of Practice for a guide to the Treasure Trove system.
The Archaeology Service also asks that you report any finds to the Archaeology Service for addition to the Historic Environment Record. This will ensure that the records are up to date with new finds and the information can be used for management of the historic environment, including assessing and mitigating impacts through the planning process.
Treasure hunters are reminded that unauthorised disturbance of sites and monuments may lead to prosecution under the Ancient Monuments Acts.
By virtue of the Ancient Monuments and Archaeological Areas Act 1979, it is an offence to use a metal detector:
on the site of a scheduled monument
on the site of any monument under the ownership or guardianship of the Secretary of State or of a local authority
in an area of archaeological importance
The removal of any object from such a protected place, or the disturbance of the ground, is also an offence.
Different laws cover skeletons or other human remains or graves. Any human remains discovered should be reported immediately to the local police and further disturbance must cease until permission to continue has been granted by the legal authorities. These can also be reported to the Archaeology Service, who can liaise with the police regarding finds which are likely to be archaeological.
Inland underwater finds are treated legally in the same way as those on land.
Wrecks and material (including cargo) from shipwrecks in the sea or tidal waters are the concern of the Receiver of Wreck. Under the Merchant Shipping Act 1995 wreck material must be reported to the Receiver using a Report of Wreck and salvage form, within 28 days of the recovery. View further information regarding wrecks, salvage law and the role of the Receiver of Wreck.
Contact
Further advice may be obtained from: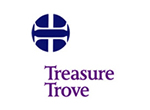 Treasure Trove Unit
c/o National Museums Scotland
Chambers Street
Edinburgh
EH1 1JF
Email: treasuretrove@nms.ac.uk
Treasure Trove website
---
Share this information